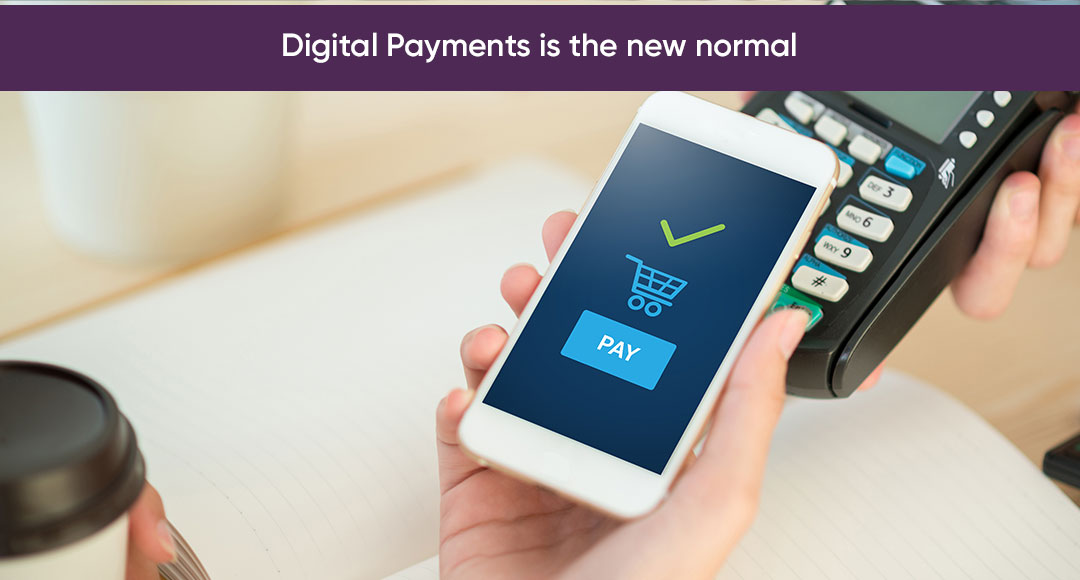 There has always been a steady growth in people opting for the digital payment methods because of multiple advantages that trail with it. But it is true to say that with the current COVID-19 crisis and lockdown situation, people switching to contactless payments methods have peeked in the last few months. Many small businesses and pushcart vendors have also started implementing digital payment systems, especially after the health crisis to minimise contact and reduce the risk of infection. Even consumers have adapted quickly to this change considering the safety of the community and their personal health. Here are some of the reasons why digital payments have become the new normal and will continue to be the way forward as the most simple and easy payment option.
Safe Transaction
Safety is the biggest concern during the times of a pandemic. Especially with the need to maintain social distancing and reducing contact, digital payment systems come handy for easy and safe transactions. Online availability of essentials and goods, delivery system and order and pickup options have reduced in-person movement and time spent in the shops drastically. Not just that, with online shopping, comes the integrated digital payment options, which has been the key drivers in keeping the shops up and running safely.
Easy and Convenient payment mode
Monetary transactions can be carried out conveniently from homes without the need to step out to ATMs to withdraw cash. Also, payment of bills, right from electricity bills to taxes, digital payment has paved the way for the most efficient and easy way for transactions to happen in a timely manner. Moreover, this reduces the risk posed by handling physical cash, like transfer of cash from hand to the other, waiting in long queues and stepping out frequently to make necessary payments. Thus, switching to a more convenient and hassle-free option was widely accepted and implemented during the pandemic.
Funds availability
Availability of money is an added confidence and the potency to sell or buy starts with the availability of money. Given this lockdown situation, being equipped with cash all the time may not be an ideal condition. But, digital payment solves the issue of going cashless and gives the power to access money whenever required. 
Benefits of digital options
Digital payment has enabled people to transact money from anywhere and anytime. With access available on laptops and mobile devices, we can easily make a payment or buy from any corner of the world. Additionally, using online or digital payments comes with vouchers, gift cards, cashback and many other benefits, which can be put to use while making a purchase or payment. Although these features have always been an advantage, with more people welcoming digital modes of payment during the lockdown will get to leverage the features and benefit out of it. 
With the ongoing Coronavirus pandemic, many businesses are undergoing a major setback. However, the digital payments are helping to cope up with the situation by enabling transactions to happen diligently and at the same time ensuring the safety of individuals and businesses. Contactless payment using digital modes are playing a significant role in stabilizing businesses which in turn is helping crippled economies to slowly pick up during the pandemic.