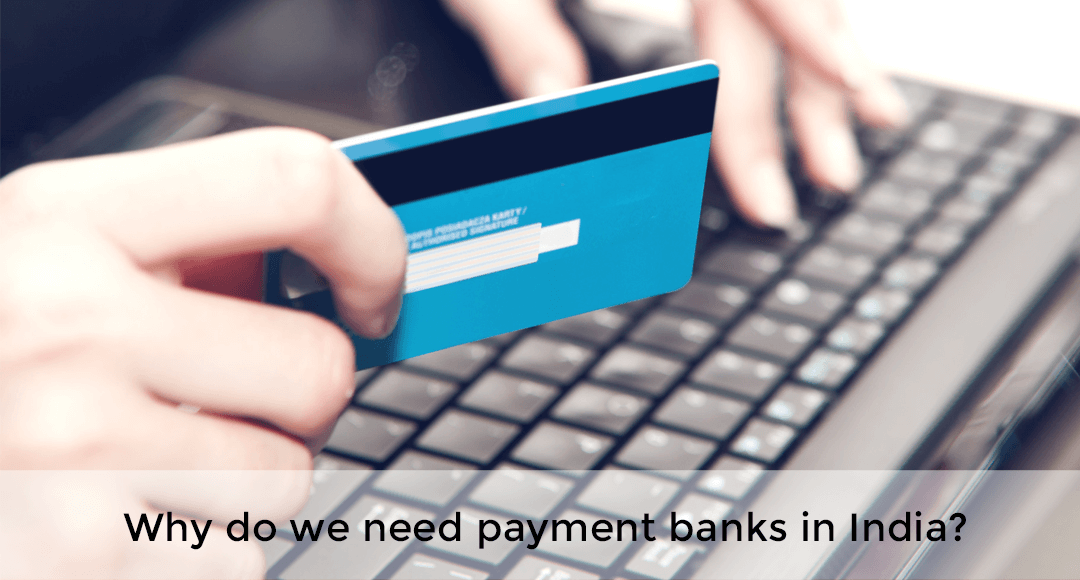 Payment banks are the latest initiative from the Reserve Bank of India (RBI) with the primary motive to promote digital, paperless and cashless banking in our nation. It is an approach in which other non-banking financial organisations are granted the authority to offer basic bank services to every Indian citizen. A payments bank is a differentiated bank with the specific objective of catering to the unbanked and underbanked. Although the Pradhan Mantri Jan Dhan Yojana has brought down the number of unbanked individuals in the country, there are still millions who do not have bank accounts. According to a World Bank report, India is home to 21% of the world's unbanked adults. Payments banks aim to service these customers, especially migrant workers and those from lower income households, as well as bring them into the formal financial system. It also has the added benefit of secured, technology-driven transactions which can easily be tracked without any loop hole for black money.
Traditional banks can do everything payments banks can, but due to their structures and business priorities they may be unable to cater to certain segments and geographies. For instance, while it's impossible for a bank to open branches in every village across the country, payments banks can fill this gap through the use of mobile phones. There are two main ways in which payments banks are different from traditional banks: they can accept deposits of only up toRs 1 lakh, and they cannot lend. Since payment banks aren't allowed to lend, they make their profits by selling third party products. While payments banks themselves cannot offer certain services to customers, they can always partner with traditional banks for providing loans and selling investment products.
On July 17th, 2014, a draft of the set of guidelines was released by the Reserve Bank of India, in order to introduce the concept of payment banks to interested entities. Consequently, these set of guidelines were finalized on 27th November, 2015. The first organisation to be authorised as a payment bank is Bharti Airtel, followed by India Post Payments Bank (IPPB) and Paytm. On August 19th, 2015, 11 companies were officially granted payment banks license by the Reserve bank of India. Few of these financial organisations are as mentioned below:
Cholamandalam Distribution Services Ltd
Reliance Industries Ltd
Tech Mahindra Ltd
Vodafone m-pesa Ltd
These payment banks provide all basic banking services and allow cash deposits of up to Rs 1 lakh per account. Since these banks primarily target low-income groups, they offer a minimal fee for every transaction. Additionally, few of them offer a higher interest rate in the range of 4% to 7% on the money deposited compared to the interest rate of 3 to 4% offered by most commercial banks.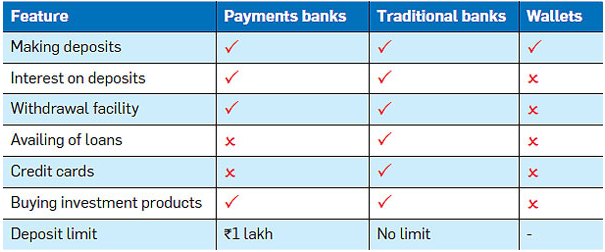 Why are Payments banks important?
This is the first time in Indian history the RBI has granted banking authority to other non-banking financial sectors and has provided a second set of differentiated licenses to small-scale banks already. This initiative is aimed at redefining the Indian economy by providing a secure payment gateway for all transactions. It also reaches out to the migrant labourers and lower income groups by providing all services on mobile phones and issuing a very low transaction fee for every service. After demonetization, this is the RBI's second move to eliminate black money and promote cashless transactions to digitise India. Since it is an initiative to go cashless, it eliminates the need to exchange bad currency notes and the cost of regeneration of fresh notes. This scheme has already been introduced worldwide and has been a groundbreaking success in Kenya. Keeping these pointers in mind, there is no doubt that payment banks are the future of banking and are going to be a game-changer in the financial sector.
Utilising the plethora of banking services offered by payment banks can help you prevent fraud in your business due to the secured gateway it provides. Visit BijliPay today to digitise your payments and enjoy the benefits of a digital economy.