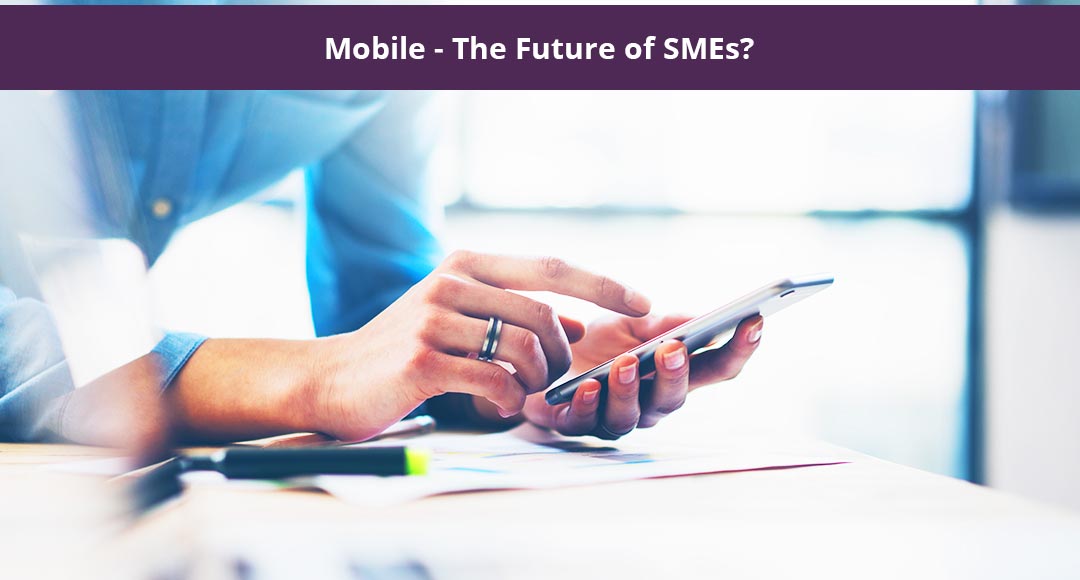 It is an undeniable fact that SMEs are making a significant change, taking the economy by storm.
So how are these rapidly expanding markets tackling these exponential growth rates?
The answer is mobile technology! 
Mobile technology has been able to facilitate business by being more accessible to the average user,and which in turn opens the door to a wide variety of market opportunities. It's steadily proving itself to be a major player in the SME market given the recent age of digitization.

Here are the following ways in which Mobiles are the future of SME's:
1) Unique marketing tools and Constant connectivity
Using mobile technology helps you gather a wealth of information based on the user that can be used to market products with pin-point precision. It also helps you directly keep an open line of communication with the user to send them relevant content such as useful infographics, Updates on deals and gaining data on your core demographics and users. 

2) Mobile Banking
Monetary transactions between the two parties is a breeze, payment can be done quickly with just one tap of the button. Payment can also be done remotely from anywhere and at anytime which makes it convenient to close sales.

3)Cross platform Targeting:

Mobile marketing techniques come in different flavours and can be picked according to the needs and target demographics of a company. The best platforms in today's age are Social Media, Apps, Websites designed to achieve particular business goals etc.

4)Low cost set-up:
Cost advantage from a enterprises perspective as a smart phone and internet connection is all you need and the cost of set-up us really affordable with the scope of high returns in mind. The other added benefit is a cost advantage from a consumer perspective as compared to the price of laptops, So mobiles are easily accessible to a large market as everybody owns a smart phone  in this day and age.


5) Enable your payment systems with your mobile! 
With the mPoS system, you can get your payment system up and running. Using your internet and phone connection, and a handheld device you can start accepting card payments within minutes. This further can be used as an on the  move payment system as well making it easy and quick. 

Mobile technology is a very powerful tool if used in the right environment with the right tools to
succeed and stay relevant in the market by leveraging on device options to understand what is needed. It helps that it is location independent and time independent giving a 24/7 worldwide exposure to the organization. Taking advantage of all the modern solutions that mobiles bring to the playing field, SMEs can keep up with the rapid growth of the market and requirements of their small or medium sized enterprises.
Looking for mPoS solutions? Talk to us and get it set up in 72 hours!