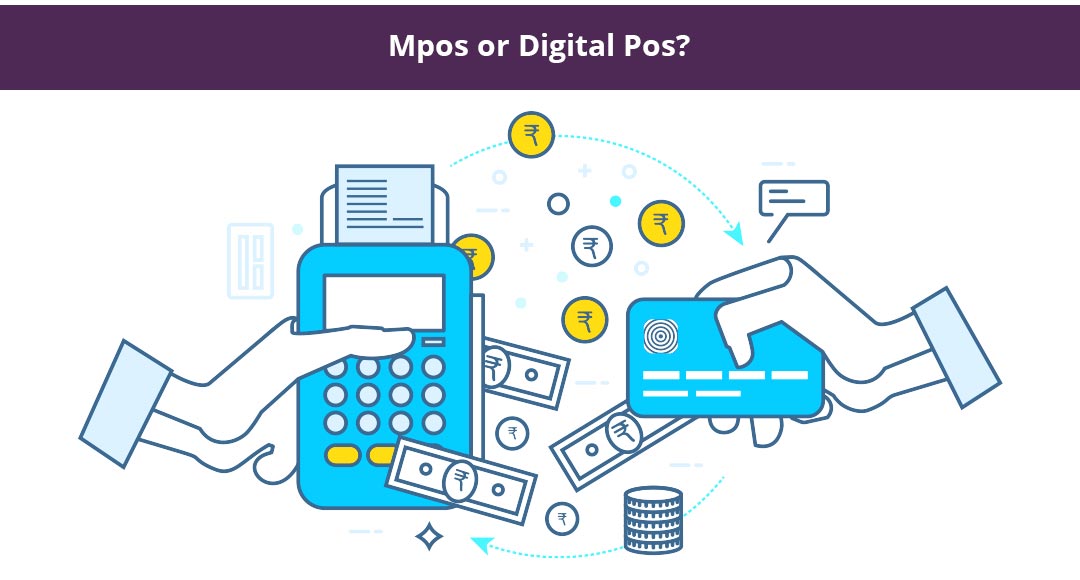 In today's digital age, it is becoming increasingly simple for anyone to buy anything, from anywhere. One of the most common ways to pay without cash is to use an MPoS. An MPoS (mobile-point-of-sale) is basically any digital tablet, phone or wireless device that acts as a portable wireless cash register. 
Over the last few years, these devices have become more prevalent across all kinds of stores, from small businesses to large corporations. It has proven to be a quick, easy, and effective method of payment. With popularity rising, these methods of payment have begun to diversify. Now, not only do MPoS exist as portable devices, but also as wireless apps that can be downloaded onto any device. So, with all these options, which one should you choose? Well, let's compare: 
          1. Simplicity
           The classic stand-alone MPoS has the advantage of being very simple. All it requires is a digital screen of any sort. This is great for processing quick payments with no hassle. It is a similar process for the digital PoS, except you have the advantage of being able to look back at statistics, and analyze the financial data. 
           2. Customer centric
           The stand-alone MPoS is perfect for entrepreneurs and freelance workers, who are making one-time sales. There is no necessity to keep records in this case, so digital PoS is not needed. However, for smaller storefronts or Kirana shops, digital PoS can be useful to keep track of regular shoppers so they can manage their storefronts without wasting product. 
           3. Driven by Data
           Bigger stores and companies highly benefit from using Digital PoS. It helps them keep track of regular customers and send monthly offers and discounts through phone numbers stored in the system. It makes reaching out to customers simple, easy, and hassle-free. Smaller craft stores or stores that sell home-made items may prefer the stand-alone MPoS, as the primary goal is making sales, not target-specific marketing.
By accepting cashless payments, there is a guarantee for increase in sales. Think about it– so many times, an item isn't purchased because the idea of carrying loose change around or not having enough cash on hand becomes an issue. By using an MPoS, you bypass asking the customer for cash, and making a purchase becomes much more convenient. As an added bonus, by using digital PoS, accounting becomes far more secure, as records are easy stored online and can be accessed with just a click. 
With all these pros and cons, how does one make the right decision? Well, luckily you don't have to, because Bijlipay Payment Services offers options for both stand-alone MPoS as well as Digital PoS. Click here to learn more.